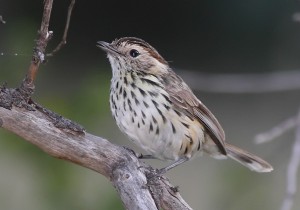 Songbirds travel thousands of miles each spring and fall, and sometimes reach their destination in a single overnight journey, but how does a sudden change of climate affect their migration patterns? The answer is, songbirds can detect storms before they are even on their way, and change direction out of the way of the oncoming storm.
In April, a massive thunderstorm unleashed a series of tornadoes in central and southern United States. However, during this storm, a peculiar event took place. Flocks of songbirds fled the area. Many songbirds had just finished a 1,500 mile migration to Tennessee when they suddenly flew south to Florida and Cuba. The storm was still between 250 and 560 miles away. Why would these tiny birds fly so far from their regular migration pattern, and how did they know that the storm was coming?
Songbirds have a very keen sense of hearing. Having a rather good sense of hearing allows these birds to hear infrasound, or very low frequency sounds. They can hear sounds as low as 0.05 hertz, while humans can't hear any sounds that are below 20 hertz. Tornado-spewing storms produce low frequency sounds
below 20 hertz that humans can't hear, but songbirds are able to detect it because they travel at the same frequency that songbirds can detect.
Being able to hear these low frequency sounds allows a songbird to make a sudden change in their migratory pattern. Songbirds change their course, and glide along with the currents of the wind. By flying along with the current, songbirds are able to conserve energy and calories. Even though these birds weigh a little more than three pennies and a little less than two nickels, they can fly in up to 20 or 30 mph winds heading the opposite direction that they are flying.
Songbirds are magnificent and interesting creatures. They are one of few birds who can detect incoming storms due to their low frequency hearing. However, they are one of the only birds who are able to glide in wind currents and also fly against them when they reach 20 to 30 mph speeds.
How are storms affecting these birds' migration pattern?
Why do these birds change direction when a storm is nowhere near?
Is climate change affecting these birds?